Warrnambool Wildlife Encounters
Wildlife Park near Great Ocean Road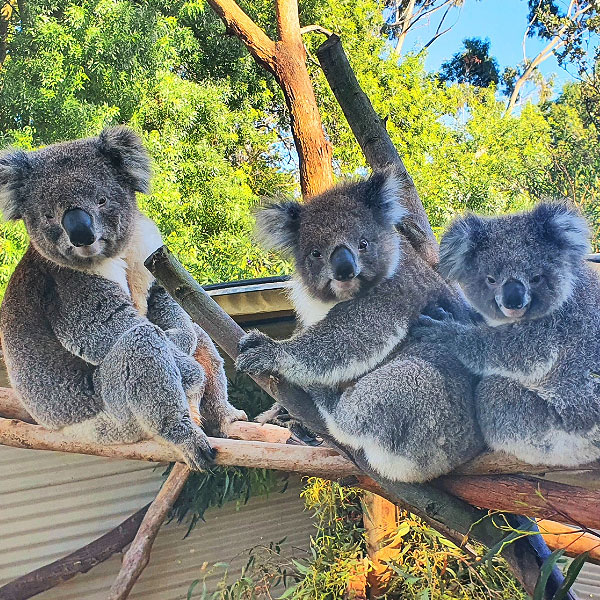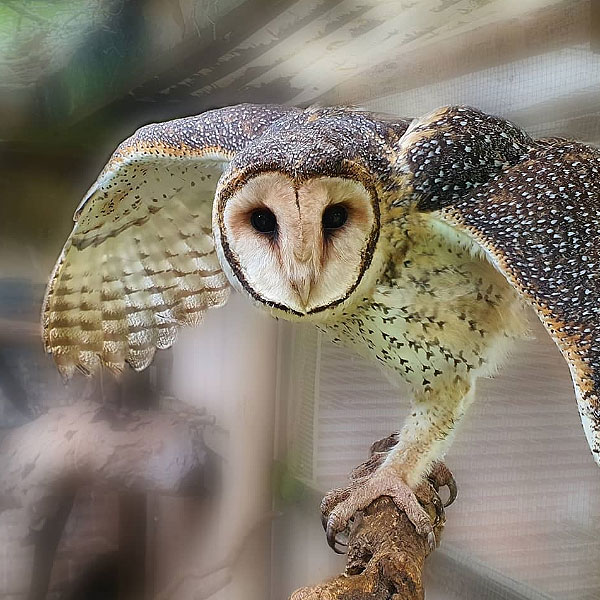 Near the Great Ocean Road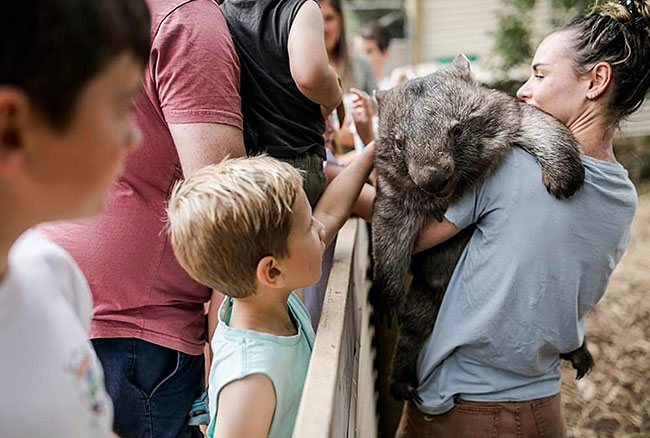 Wildlife Park by Great Ocean Road
Warrnambool Wildlife Encounters is an intimate wildlife park sitting on the doorstep of the famous Great Ocean Road in Victoria. Book a tour for a fully guided experience through our wildlife park to meet our beautiful Native Australian animals. Our park is designed to be family friendly and packed with as much fun as possible! We have no hidden costs, making for a great value experience that you won't forget! From cuddly koalas to slithery snakes we have tonnes of friendly Australian wildlife that you can see and meet.
Warrnambool Wildlife Encounters is #notyourtypicalzoo and we are educating the public on conservation in one of the most interactive animal experiences available in the south west. We pride ourselves on being the most interactive animal experience on the Great Ocean Road.
Warrnambool Wildlife Encounters Prices
Family pass: 2 adults and 2 children under 16
$110
Family pass: 2 adults and 3 children under 16
$130
Please be aware peanuts and almonds are used to treat animals during the experience, attendees are not given the chance to touch the nuts but secondary contact is possible. If you have sever nut allergies unfortunately this may not be the experience for you.
Cudgee Wildlife Park
Warrnambool Wildlife Encounters is located in Cudgee, just outside of Warrnambool. With ringtail possums, adorable dingoes, gorgeous cockatoos, kooky kangaroos and much more! Our friendly staff are full of information and knowledge about our animals and are ready to teach you about the world of Australian species. Feed and pet animals like the koala and kangaroos for no additional cost!
Our park, formerly known as Cudgee Wildlife Park is now known as Warrnambool Wildlife Encounters. We have kept a lot of aspects from the previous park but focused on revamping the business to be a better experience for our customers.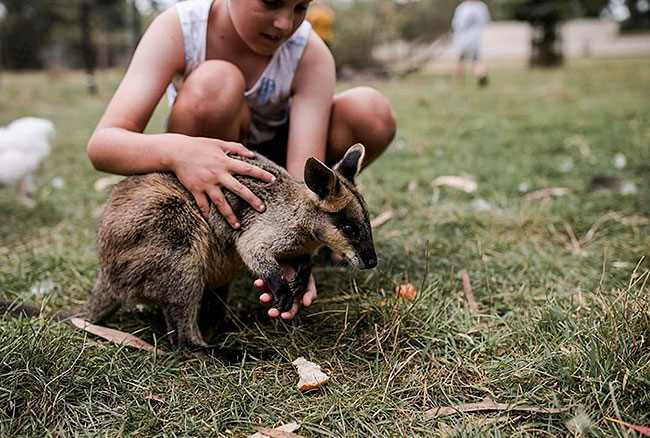 Things to do in Warrnambool
Warrnambool Wildlife Encounters would have to be our number 1 pick for things to do in Warrnambool (we might be slightly biased on this one) but we also recommend the Deep Blue Hot Springs where you can swim in natural geothermal waters, Logans Beach which is known for being a great whale-watching opportunity and Flagstaff Hill, a seaside city full of interesting history.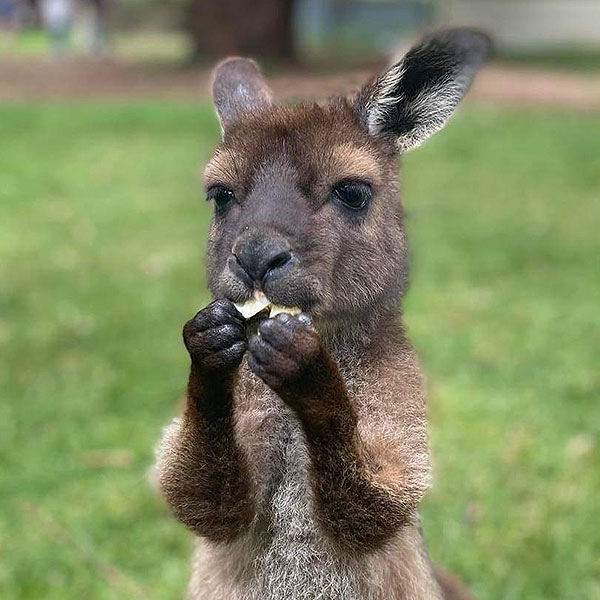 Things to do on the Great Ocean Road
The Great Ocean Road is a famous icon of Australia and thousands of international tourists and interstate travelers make the road-trip through Victoria's gorgeous coastline every year. When heading from Melbourne be sure to stop in Torquay's surfing beaches, the world-known Twelve Apostles, the ever-Instagrammable Loch Ard Gorge and stay the night in Warrnambool. The next day be sure to stop at our cozy Australian Wildlife Park; Warrnambool Wildlife Encounters!
Australian Wildlife Park Victoria
Located on the west end of the Great Ocean Road of Victoria, our wildlife park is a place where people can safely interact with well-looked after Australian animals. Packed with wildlife encounters, our fully guided tours take you through our little zoo to meet and greet our cute Aussie wildlife. We will teach you about the animals whilst you get to interact and even feed some of them! This family-friendly park is designed to be an intimate experience where people and animals can be in harmony. Be sure to book your spot through our online booking system and we look forward to seeing you soon!
Please note ; Nuts are one of the animals favourite treats and are used throughout the experience, as a visitor you do not get to handle the nuts but the chance of secondary contact is high. If you have severe nut allergies this experience may not be right for you.
Warrnambool Wildlife Encounters Location
21 Trotters Ln Cudgee, VIC, Australia 3265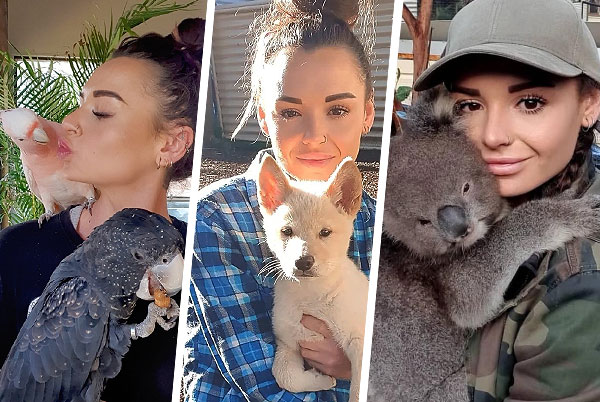 About the Wildlife Park Owner
I was lucky enough to grow up on my family's wildlife park which was surrounded by native animals, and I believe that the best way to encourage people to love and respect our wildlife is not by looking at them through wire but, where possible, to really get up close and personal, to touch, to feel, to smell; to interact with animals in a way that most people have not had the chance to do.
Located at the premises of former 'Cudgee wildlife park' Warrnambool Wildlife Encounters is a new take on the old family favourite. Keeping it in the family – former business Cudgee wildlife Park was run by my parents, and when they shut there doors 12 years ago I was determined that one day I would run my own wildlife park, so 4 years ago with the help of my partner we got to work on building a wildlife park with a difference, we are determined to give our guests an experience that you just cant get at other wildlife parks and its all wrapped up in a very family friendly admission cost.
These animals are my family and I want to share with people just how amazing our wildlife is, how fragile our ecosystem is and how important it is that we strive to protect it.